ZIOŁOWE ŚRODKI NA WZMOCNIENIE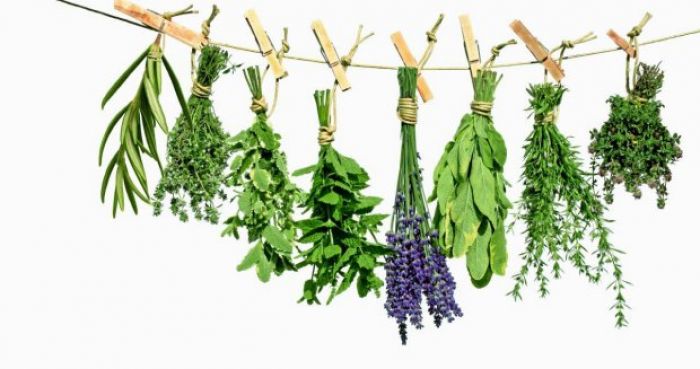 Bardzo nieliczni wśród nas cieszą się siłą i zdrowiem, znacznie więcej jest takich, którzy uskarżają się na osłabienie - czy to z przepracowania, czy po chorobie, czy -wreszcie wskutek trudnych warunków Życia i pracy, I dla nich właśnie przeznaczone są poniższe uwagi, w ziołach bowiem i w witaminach, których zioła są w stanie nam dostarczyć, kryje się cały arsenał środków wzmacniających. Trzeba tylko wiedzieć, co i kiedy stosować.
Zacznijmy od pacjentów najmłodszych. Dzieciom, których osłabieniu ongiś przeciwdziałał tran (dziś z powodu wzrastającego zatrucia mórz o tran jest coraz trudniej) dajemy siemię lniane, mielone z cukrem w proporcji 3 łyżki siemienia + l łyżka cukru, dwa razy dziennie łyżeczkę, co oczywiście każde dziecko będzie wolało od tranu, a wzmacniające działanie siemienia jest tylko nieznacznie słabsze.
W miarę jak dziecko staje się młodzieńcem, należy przypomnieć, że pośrednie działanie wzmacniające mają wszystkie przyprawy trawienne, takie jak: kminek, majeranek, anyż, czarnuszka, pieprz prawdziwy i ziołowy, kolendra, papryka, gorczyca estragon - jest wszystkich 54.
Ich działanie dla organizmu ludzkiego jest ogromnie ważne, szczególnie w rekonwalescencji, w osłabieniu pochorobowym, gdyż wbrew ogólnemu mniemaniu nie są , to przyprawy tylko smakowe, ale trawienne, ułatwiają więc organizmowi ludzkiemu przyswajanie wielu składników pokarmowych, które bez tych przypraw przechodzą przez nasz przewód pokarmowy nie strawione, a zatem ze znacznie mniejszym pożytkiem dla organizmu.
Oprócz tych, nazwijmy je, pośrednich, istnieją jeszcze środki ziołowe bezpośrednio i wzmacniające. Do czołowych środków regulujących przemianę materii, działających odżywczo i wzmacniających należy nasienie kozieradki. Oczywiście - mielone. Poprawia ono apetyt, zwiększa ilość krwinek czerwonych (ważne przy anemii!), poprawia j działanie soków trawiennych i jest dobrym dostawcą wielu witamin, a więc skutkuje przy takich objawach, jak pękanie warg, wrzodzianki, pleśniawki, łuszczyca, pęcherzyca czy krwawnice, tzn. hemoroidy.
Dalej postawić należy inne "zioła do jedzenia", których nie parzymy, ani nie gotujemy, ale jadamy w niewielkich ilościach. Pokrzywa - oczywiście sproszkowana. Doświadczone gospodynie wiejskie wiedzą, że młodą pokrzywę dobrze jest dawać całemu inwentarzowi żywemu w okresie rozwojowym: kurczętom, prosiętom itp., ale mało kto wie, że pokrzywa jest doskonałym środkiem odżywczym również dla ludzi. Pobudza ona pracę wątroby, trzustki, żołądka, zwiększa - podobnie jak kozieradka - ilość krwinek czerwonych, a ponadto likwiduje taki stan zagłodzenia witaminowego, który objawia się cuchnącym potem. Jadać dwa razy dziennie łyżeczkę.
Do wzmacniających zaliczamy ponadto: ziele rzepiku, krwawnika, bylicy pospolitej, bukwicy, świetlika, bluszczyku, macierzanki, werbeny, tymianku, przetacznika, bratka polnego, kwiat stokrotki, owoc dzikiej róży, korzeń podróżnika, kuklika, liść czarnej porzeczki, maliny, szyszki chmielu - każde z nich można zażywać sproszkowane, wystarczy raz na dzień mniej niż pół łyżeczki.
Co jest w takiej ziołowej kuracji wzmacniającej najważniejsze?
To, żadne ujemne skutki uboczne nie wchodzą w rachubę, ziołowe środki wzmacniające można zażywać przez długie lata, przedawkowanie jednej tylko kozieradki może się objawić "kozim" zapachem potu, a wtedy wystarczy dawkę dzienną zmniejszyć.
Źródło : Jadwiga Górnicka APTEKA NATURY Poradnik zdrowia str.81
https://zyjniebiadol.pl/ziola-ktore-warto-miec-w-domu/
Najnowsze od iGOinfo
Powrót na górę