Comenius w Gorzyckim Gimnazjum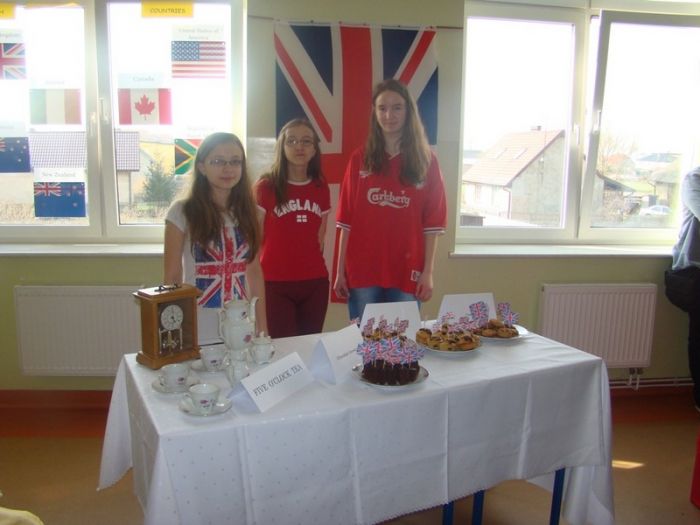 W dniach 17 – 21 kwietnia 2013 uczniowie Gimnazjum w Gorzycach Wielkich wraz z rodzicami gościli uczestników międzynarodowego programu Comenius. Do Gorzyc Wielkich przybyli uczniowie i nauczyciele ze szkół partnerskich z Niemiec, Holandii, Rumunii i Turcji.

W czasie pobytu w Polsce uczniowie i ich opiekunowie mieli okazję poznać zwyczaje i tradycje związane z naszym regionem oraz zaznać polskiej gościnności. Uczestnicy programu mieli okazję zarówno zobaczyć polską szkołę jak również wziąć udział w Dniu Europejskim oraz w ciekawych zajęciach prowadzonych w szkole przez wielu znakomitych nauczycieli. Zagraniczni pedagodzy udali się również na spotkanie z Wójtem Gminy Ostrów Wielkopolski panem Piotrem Kuroszczykiem, oraz z Prezydentem Miasta Ostrowa Wielkopolskiego panem Jarosławem Urbaniakiem Poza tym nauczyciele uczestniczyli w konferencji, która odbyła się w ostrowskiej Synagodze. Tematem wykładu wygłoszonego przez pana Rafała Jakubowskiego oraz pana Ryszarda Naskręckiego profesora Uniwersytetu im. Adama Mickiewicza w Poznaniu była Nowa Edukacja.

W czasie pobytu w Polsce goście z zagranicy odwiedzili Antonin, gdzie w pałacu książąt Radziwiłłów, wraz z władzami Gminy Ostrów Wielkopolski, wysłuchali koncertu fortepianowego. Uczniowie i nauczyciele bawili się również wspólnie w dyskotece Magnes w miejscowości Wtórek oraz spędzili miłe chwile w gospodarstwie agroturystycznym w miejscowości Huta. Oprócz przejazdów bryczką uczestnicy projektu wzięli udział w rozgrywkach sportowych oraz skosztowali grillowanych potraw. Zagraniczni goście udali się też z wizytą do jednego z najpiękniejszych polskich miast – Wrocławia, gdzie zachwycali się przepiękną architekturą miasta oraz podziwiali Panoramę Racławicką.
Projekt Comenius to nie tylko nauka i zdobywanie doświadczeń, ale również ogromna przyjaźń, jaka została zawarta między młodymi ludźmi. To również wspaniałe wspomnienia i mile spędzony czas.
Dyrektor Zespołu Szkół w Gorzycach Wielkich oraz Grono Pedagogiczne Gimnazjum składają podziękowania wszystkim rodzicom, którzy gościli zagraniczną młodzież. To dzięki Wam Drodzy Rodzice w ogromnej mierze wizyta w Polsce będzie dla tych młodych ludzi niezapomnianym wspomnieniem.
Ostatnio zmienianyponiedziałek, 13 maj 2013 14:27
Artykuły powiązane
Najnowsze od iGO
Powrót na górę