Kołątajew w gronie najbardziej aktywnych sołectw w Wielkopolsce.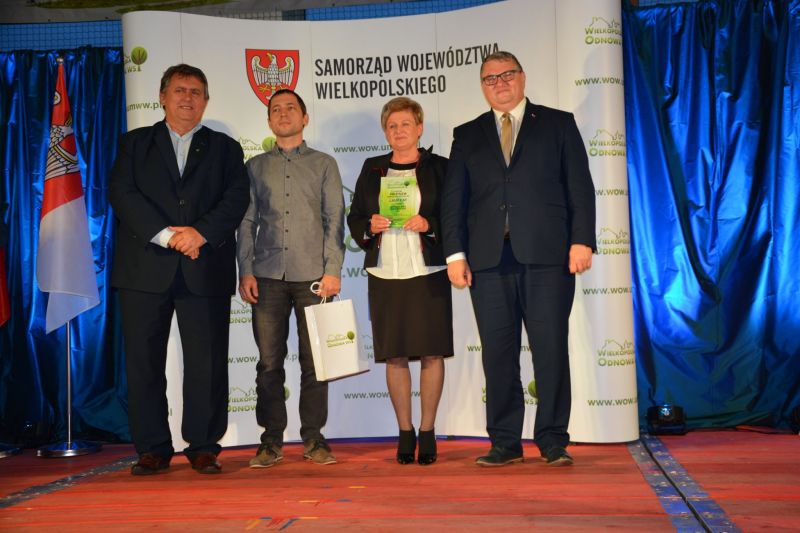 Miejscowość znalazła się wśród laureatów konkursu "Aktywna Wieś Wielkopolska" organizowanego przez Urząd Marszałkowski w Poznaniu. W nagrodę Kołątajew otrzymał statuetkę Lidera Odnowy Wsi oraz nagrodę finansową, 3 tysiące złotych. Gratulacje oraz nagrodę odebrała sołtys miejscowości Halina Mikołajczyk.
- Konkurs pokazuje, że warto być aktywnym, sięgać po środki zewnętrzne, warto zmieniać rzeczywistość naszych najmniejszych miejscowości. No i jak najwięcej spotykać się, rozmawiać ze swoimi mieszkańcami o tym jak mają wyglądać nasze sołectwa. – mówił Krzysztof Grabowski, wicemarszałek województwa wielkopolskiego.
Kapituła tym samym uhonorowała miejscowość i ich mieszkańców, którzy wyróżniają się ponad przeciętną aktywnością na rzecz odnowy i rozwoju swoich wsi. Była to 3. edycja plebiscytu "Liderzy Wielkopolskiej Wsi".
- W Kołątajewie cyklicznie odbywa się m.in.: Święto Pomidora, Dzień Seniora, spotkania świąteczne oraz integracyjne. Z sukcesem sięgamy także po środki zewnętrzne. Dzięki pieniądzom pozyskanym z konkursu "Pięknieje Wielkopolska Wieś" zmodernizowaliśmy cały plac za świetlicą wiejską. Dziś to miejsce stworzone do plenerowych biesiad i spotkań przy ognisku. – podkreśla Halina Mikołajczyk, sołtys Kołątajewa.
Uroczysta gala odbyła się w Grabowie nad Prosną z udziałem ponad 500 osób - głównie sołtysów i lokalnych grup działania.
W ramach programu Wielkopolska Odnowa Wsi funkcjonują trzy konkursy, w których można ubiegać się o dofinansowanie, to: "Pięknieje Wielkopolska Wieś, "Odnowa Wsi szansą dla aktywnych sołectw" oraz "Nasza wieś naszą wspólną sprawą". Każdy z tych konkursów cieszy się bardzo dużym zainteresowaniem, a ich cechą wspólną jest wolontariat mieszkańców.
Do tej pory samorząd wojewódzki przeznaczył na ten konkurs 31 mln złotych, a na kolejną edycję w 2020 roku zaplanowano 4 mln złotych. Dzięki tym środkom udało się zrealizować aż 1557 projektów. Uczestnikami dotychczasowych edycji konkursu "Aktywna Wieś Wielkopolska" było 2067 sołectw z 187 wielkopolskich gmin.
Galę uświetniły występy Mateusza Golickiego i zespołu Joy Friends. Zwieńczeniem wieczoru była Śpiewająca Rodzina Kaczmarków, która brawurowo wykonała arie z opery i operetki oraz piosenki z musicali.
Najnowsze od iGOinfo
Powrót na górę