W Kwiatkowie gotowa jest zielona strefa rekreacji i wypoczynku.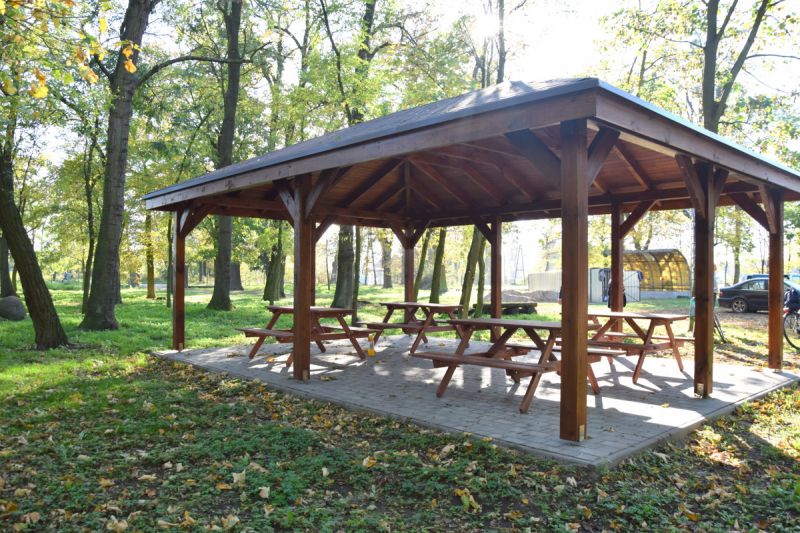 Dotychczasowy plac przy świetlicy wiejskiej wzbogacił się o drewnianą altanę letniskową wraz z ławostołami, zmodernizowany został także istniejący plac zabaw. Pojawiły się nowe elementy dla dzieci: bujaki i karuzela.
Cały teren został uporządkowany. Zmodernizowane miejsce to zasługa przede wszystkim samych mieszkańców Kwiatkowa, którzy z wielkim zaangażowaniem włączyli się w prace społeczne. Dzięki ich zapałowi powstało miejsce przyjazne i bezpieczne dzieciom. Świetnym rozwiązaniem na plenerowe spotkania jest drewniana altana. Realizacja projektu w Kwiatkowie kosztować będzie prawie 55 tysięcy złotych. 30 tys. złotych to środki Urzędu Marszałkowskiego w Poznaniu, w ramach konkursu "Pięknieje Wielkopolska Wieś", 14 tys. złotych pochodzić będzie z tegorocznego funduszu sołeckiego Kwiatkowa, pracę społeczną mieszkańców wyceniono na ponad 5 tysięcy złotych. Prace w Kwiatkowie rozpoczęły się 20 sierpnia. Trwały do połowy października. W tym czasie odmalowano urządzenia na placu zabaw, zamontowano nowe, przygotowano teren pod trawnik oraz miejsce w którym zamontowano altanę.
Dziś zielona strefa rekreacji i wypoczynku zachęca do spędzania wolnego czasu na świeżym powietrzu.
Gmina Ostrów Wielkopolski po raz kolejny z sukcesem sięgnęła po marszałkowskie środki. W ubiegłym roku dofinansowanie z tego samego programu otrzymał Daniszyn oraz Karski. W poprzednich latach pieniądze otrzymały także Chruszczyny, Topola Mała i Kołątajew.
"Pięknieje Wielkopolska Wieś" to jeden z najbardziej popularnych programów dotacyjnych wśród samorządów. Dotację można otrzymać m.in.: na budowę i remonty świetlic, zieleńców czy placów zabaw. Ideą konkursu jest wspieranie inicjatyw mieszkańców, którzy chcą zmienić swoją miejscowość.
Najnowsze od iGOinfo
Powrót na górę