Charytatywna kolacja dla Zuzi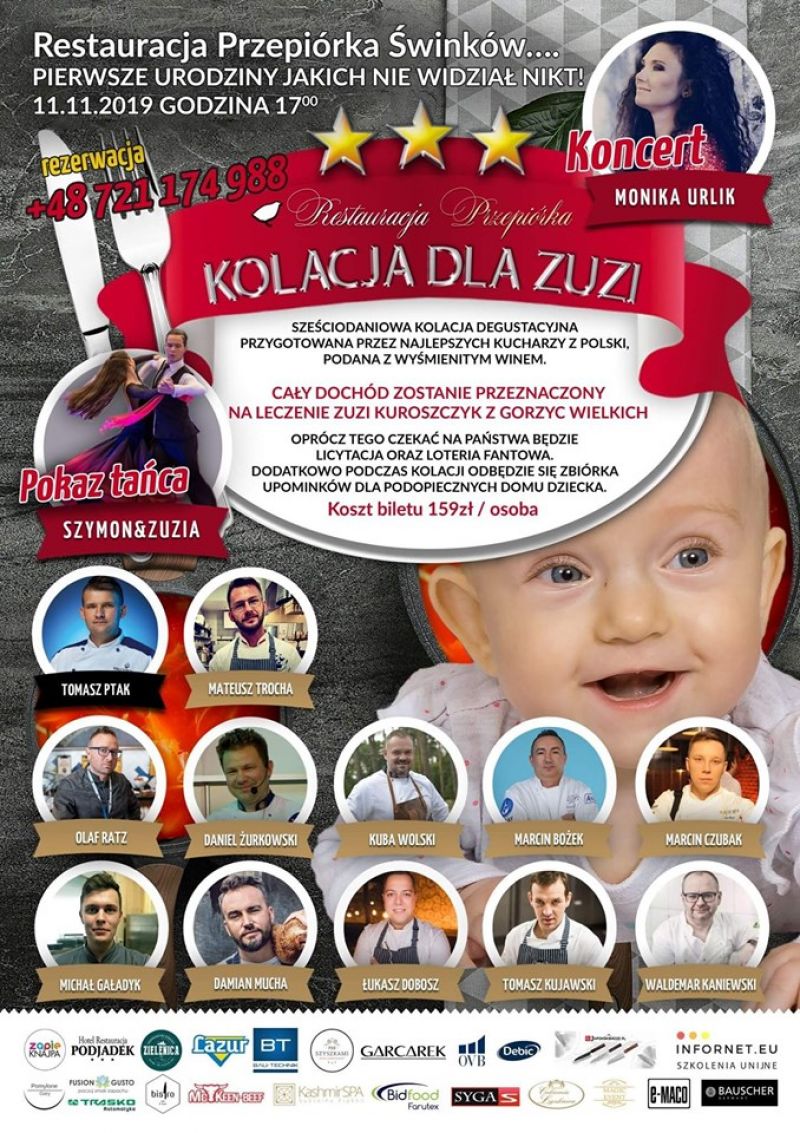 Zapraszamy na wyjątkową kolację, z której całkowity dochód przeznaczony będzie na leczenie Zuzi Kuroszczyk z Gorzyc Wielkich. To wyjątkowe spotkanie odbędzie się 11 listopada w Restauracji Przepiórka w Świnkowie.
Kolację przygotuje 12 szefów kuchni z całej Polski. Koszt kolacji to 159zł za osobę. W cenie biletu jest 6-daniowe menu degustacyjne, specjalne dobrane wino, koncert, losowanie oraz licytacja ciekawych i cennych nagród.
Zuzia urodziła się w 25 tygodniu ciąży z wagą 800 g w wyniku odklejenia się łożyska. Ma za sobą 83 dni dramatycznej walki o przeżycie. Przeszła przez 6 transfuzji krwi, zapalenie płuc, niewydolność nerek, wątroby, dwa wylewy krwi do mózgu.
Pomóżmy małej Zuzi wrócić do zdrowia!
Najnowsze od iGOinfo
Powrót na górę